How to Get a Book Published in 2022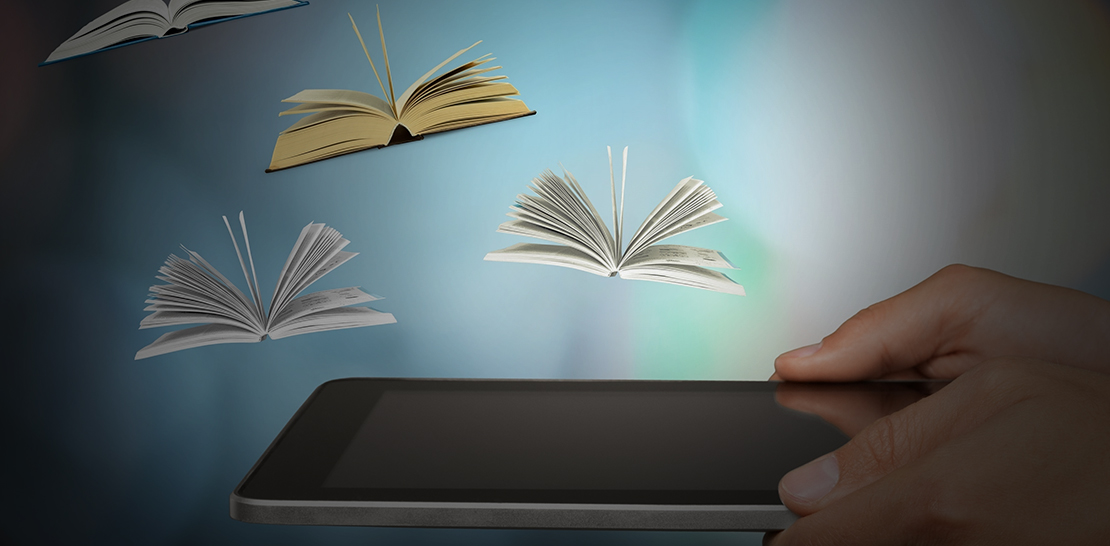 You had a crude concept or a story that you wanted to share with the world. You decided to write a book about it. You spent weeks trying to collect your thoughts, procrastinating, struggling with your schedule, and finally got yourself to start the book one day. You spent hours reading relevant literature, blogs and watching videos of instructors, motivational speeches, and maybe a couple of cat videos here and there. After staring at the screen for so many hours, getting fixated on a line for hours on end, daydreaming, and getting over countless distractions, you have finally finished writing the manuscript.
Even if you haven't written the book yet, let's just assume you've gone through all of that because obviously enough, step 1 to get a book published is to write the book. When you're done with the writing, you're ready to get your book published. This article will tell you how to get a book published without any prior experience.
Introduction to Publication
The publication is the means to establish your written composition of words as a full-fledged book - a literary product to be read and enjoyed by the people. Many people dream of becoming the proud authors of their own books. The publication is the gateway that transforms a writer into an author. Writing a book is in no way an easy task. But technically, a writer can produce a manuscript. They need publication to turn it into a book. The publication makes the book available to a mass audience.
There is a range of publishing platforms that you can use to publish a book. Let's start with the first step in the process of how to get a book published.
Choose the Right Book Publishing Route for You
There are multiple ways in which you can go about publishing your book. The two main ways are self-publishing and traditional publishing. There can be a third publishing route which is a mix of the two, but self-publishing and traditional publishing remain the major publishing options. The publishing route you choose to publish your book will define the following factors:
• who bears the responsibility of preparing the book for publishing
• how much control you have over the book
• credibility and prestige
• who shares in the profits
• how you get paid
Preparing the Book
In self-publishing, the author has no expert support for editing and proofreading. They have to find their own editor to carve out the best version of their book from the manuscript. They also have to take care of proofreading, designing, and formatting. And in the end, if there's something wrong in the book, for example, a typo or some other blunder, it's all on the author.
If the writer can't take care of all the different tasks, then they can always hire someone to do it. Most writers hire graphic designers to design their covers. In the same way, you can hire other entities to do the rest of the tasks. They charge a fee for giving you their services and deliver the finished product to you. You add it to all the prerequisites of publishing your book and then self-publish it without the help of a publishing company or agent.
When you're working with a publishing house, you don't have to worry about those tasks. Your book will be edited by the publishing company, proofread to perfection, designed, formatted, printed, and sold by the publisher.
Control Over Decisions
Since the publisher is doing all the tasks themselves, the author has little control over the decisions that alter the shape of their book.
In self-publishing, on the other hand, the author has all the control over every little decision. They can publish whatever they like, as long as it follows the self-publishing platform's guidelines. A traditional publisher will not publish a book that has issues. But as an independent writer without a publishing deal, you can self-publish your book with total liberty to publish it in any form you like. That means not refining it enough. Or it could mean you can leave things in your book that aren't widely accepted in a book, on purpose, without having them edited out by a third party for the sake of the market.
Credibility and Prestige
Since there are few barriers and filters in the way of publication in self-publishing, anything and everything gets through. In traditional publishing, there is strict scrutiny of the books before they can even be considered for a publishing deal. So, in a way, that is the cost you pay for taking the self-publishing route. You give up on the prestige that comes along with having the name of a publisher attached with yours. Having the name of a publisher at your back is a testament to your skill and expertise. It means that your book is considered worth publishing by the industry professionals who are responsible for publishing some of the best books in your genre and beyond. Self-published only means that you thought your book was worth publishing. You may be the best writer in the world, but in the eyes of the market, the author is not an established authority on the quality of literary work - big 5 publishers are.
If there is esteemed traditional publishing on one end, then the other end of the spectrum is vanity publishers. People do not readily accept a book published via vanity publishing to be a quality product. This could be countered if you are a famous author in the literary market with an established reader base. But then, if you already have an established reader base, you don't need to pay a vanity publisher. You can easily get a publishing deal from one of the big 5 publishers.
If you choose the self-publishing option, then defining this factor becomes trivial and difficult. Because on the one hand, there are no barriers in the way of self-publishing. That means a lot of mediocre quality books are getting published every day, and thus, there is no guarantee of the credibility of your work. But at the same time, there are large communities of authors who don't have a big 5 publisher on their back but are highly skilled in terms of their work and have cults of followers to vouch for their credibility.
Shares in the Profits
Common sense suggests that profit will be shared by all the entities who are involved in the process. But the size of the share is not equal. In some cases, the author holds all the chips except a few shared with the retailer, for example, in self-publishing an ebook. In other cases, the author starts bearing expenses before the book is even published, for example, vanity publishers.
Many people in the literary world believe that the flow of money should always be towards the author. So it starts from the reader, and after getting deducted along the way between the stakeholders, reaches the author. If you want to keep the flow of money towards yourself and not have to pay others for a book that you wrote on your own, then the publishing method you choose is important for you.
Receiving Profits
Receiving profits is not a straightforward matter in the literary world. Well, in some cases, it can be as straightforward as receiving the royalty for every single book sold as soon as it is sold. But in traditional publishing, the writers get an advance or a signing fee on signing a publishing deal with the publishers. That signing fee accounts for the royalties of the first few books sold that the publisher pays in advance in return for the rights of the book.
If you want to enjoy getting a lumpsum chunk of the royalties before the book is sold, then this could become a deciding factor for you. In self-publishing, the author gets paid by the number of books sold. Publishing houses understand the literary world and have evolved to support novelists and writers by paying advances so the authors can continue to work on the next volume or their next novel.
The value of this advance depends upon the potential of the novel to sell in the market. If the publishers think the book will most definitely sell a thousand copies, they will pay the writers an advance worth the royalties of a thousand copies. If the novel ends up selling less than that, then the publishers bear that burden. If it sells more than a thousand, then the writer is paid a royalty for every book they sell more than a thousand.
Know Your Reader Demographics
Understanding the demographics of your readers is important and can help you make the right decisions from the very beginning rather than taking the wrong ones, regretting them later, and then ultimately coming back to the right decision eventually.
For example, let's say that you are an entrepreneur who has designed a gadget based on an original idea. You want to explain to the world how the technology works in making your idea a successful one. Your target market is tech-savvy people from the IT industry who prefer to make their lives easier using gadgets and new technology, and hence, they also prefer to read e-books over paperbacks so that they can carry them easily wherever they go. In this case, if you're thinking of getting a printing company to help publish your book, then it might not be the wisest decision you can make in the publishing process.
Genre of Book
We started this article by saying that the first step of getting a book published is to write the book. There's an exception to that rule: nonfiction books. The conventional way of publishing a nonfiction book is by submitting a book proposal to the publisher before you start writing.
Self-Publishing
Self-publishing is when the writer decides to take care of all the operations involved in the publishing process.
When you're self-publishing, you can choose in which form your book is offered to the readers (or listeners). Let's discuss all the different forms in which your book makes its way to the readers but from the perspective of how you, as the author, will carry out the operation.
An e-book is the digital version of your book that can be purchased and read on a smartphone, tablet, or PC. There is a ton of self-publishing platforms if you choose to publish your book as an e-book. The biggest of the lot is Amazon's Kindle Direct Publishing that holds the lion's share of the e-book market.
But Amazon is not the only option. There are other digital retailers that you can use for self-publishing your e-book, like iBooks, Barnes & Noble Press, IngramSpark, etc. Each of these retailers has its own reader base. For established authors who have already published a book or two before, it is advised that they publish on as many platforms as they can. This way, they can reach their maximum sales potential. Debut authors, on the other hand, usually publish using Amazon because the process is very linear, and they don't have to get into the complexities of each publishing company.
If you want to get a book published on a variety of platforms, then what you need is called an aggregator. An aggregator is like an agent in the self-publishing process. They take a cut of the royalties in return for making your e-book available on several different retailers.
Other than the retailers, they also open up channels the author can not directly approach, like Scribd. Moreover, the author does not have to format the book from scratch for every single retailer they choose to publish their book with.
Print-on-Demand
Some of the ebook retailers also offer print-on-demand services. That means they don't hold any stock of the books in advance. They only print when there's an order placed for the book. CreateSpace is the best option for print-on-demand publishing option. Using this forum, you can publish a print-on-demand version via multiple retailers or keep it exclusive to Amazon. Of course, if you choose to include other retailers in the package, the amount of commission they cut increases. Depending upon how much reach you want to get, it can either be a great plus or an extra that's not so attractive.
Vanity Publishing
If you want to keep stock of your book readily available on the bookshelves and stores for people to buy on the go, then vanity publishers may look like an attractive option to you. But, in all honesty, vanity publishers are not a desirable option. There are very few authors who have been satisfied with a vanity publisher's services.
Vanity publishers charge a fee upfront in return for making their book available to multiple retailers. They take care of the printing and logistics and get your book ready to be sold in the stores. They are usually compared to traditional publishers more than self-publishing, but since this article is written from the perspective of how the author has to go about the publishing process, we're mentioning it here. Vanity publishers don't evaluate and assess the marketability of the product as traditional publishing companies do. You pay them to publish a book, and they publish it. It is as simple as that.
There are no considerable pros to get a book published by a vanity publisher. Many people consider them as inferior to a traditional book deal. They don't work well as a business plan either. So, it's best to educate yourself on the retailers' requirements and the processes and put in the effort yourself. That effort is always worth the end result. Usually, the retailers have outlined the whole process in simple and easy words. So, as mentioned earlier, there is little to no advantage to choosing a vanity publisher over the other methods.
Audiobook
An audiobook is what the name suggests, an audio-book. Like e-books, audiobooks have gained a lot of popularity in today's world of multimedia. Publishing an audiobook is similar to e-books. Traditional publishing houses are trying to keep up with the changing market demands and are now offering publishing options for audiobooks. But you can always self-publish your audiobook too. Just like other self-publishing options, you will have to hire a voiceover artist and take care of the tasks yourself. Normally, the audiobook is just an additional option for the audience along with a print-on-demand or an e-book version.
Essential Steps
Regardless of the form you choose to self-publish your book in, the following steps remain common and necessary for all book publishing methods. They are absolutely essential and that's why worth mentioning as part of the whole publishing affair.
Whether you do it yourself or hire someone with expertise and experience, the manuscript will have to be edited thoroughly either way. When you are in the writing phase, you are in a mindset that is more creative than judging. For writing, that's necessary too. Because if you're overly critical about what you're writing, you'll never be able to reach your maximum creative potential. But editing still remains an important part of the book writing process.
In traditional book publishing, the publisher handles the editing of your book. But, again, self-publishing authors have to take care of all the tasks themselves. That includes editing. If you plan to edit the manuscript yourself, make sure to be thorough.
Review your manuscript multiple times, cutting, changing, slicing, dicing, and maybe even completely removing if something doesn't fit. Turn the whole book upside down if that's what it takes, but do not stop until you can read it from start to end without feeling like you have to change something.
Hire a Professional
Self-published authors will sometimes edit their manuscripts on their own. But a smart author would know their limitations. They would know from reading other material in their category how much editing their book needs. So they hire an editor to polish the book accordingly. Some authors would even use an editor while they are still in the process of writing. Such editing is called developmental editing. A developmental editor helps steer the book in the right direction and guides the writer to make the right choices to make the book a success.
Formatting is another important aspect of publishing. In the traditional method, the agent takes care of the formatting before submitting it to the publisher. For self-publishing, the rules may be different, but the game remains the same.
The publishing platform you choose usually has its guidelines mentioned on the website. Once you've selected a platform, formatting is just following the guidelines.
Here, formatting doesn't just mean typesetting, but there are certain technicalities to look after for including graphics in the book as well. That includes audio and video too in the case of ebooks. Otherwise, illustrations need to follow the directions the platform has provided to avoid getting rejected and spoiling the format amidst repetitive revisions.
Every book needs a cover design to represent the book on one page. This design emanates the theme of the book, highlights the title, and catches people's attention.
To get your cover designed, you can find hundreds of graphic designers on the internet. It is another essential element of the book, without which the book remains incomplete.
The cover represents the book at a glance. Readers will recognize the book from the cover design before they read the title. So it won't be a bad decision to hire a designer for the book's cover. But then, you don't need to create a million-dollar painting for your cover either. It can also be something as simple as a photoshopped picture with the title, subtitle, and author's name in clear and bold letters.
Traditional Publishing
The traditional route is a complete publishing experience. To publish a book with one of the big 5 publishers is still considered a hallmark in the literary world. Having a team of experts look after every single operation in the publication process is a privilege. But like all other privileges in the world, it doesn't come without a cost.
Pros:
• The publisher employs their own professionals to edit your book and turn it into the best it can possibly be. The professionals might have worked on other similar books that have made it to the New York Times bestseller list.
• Writers do not have to get their hands dirty in the designing and formatting processes. A traditional publisher has a network of many dedicated designers who are specialized in designing book covers, illustrations and designing the aesthetics of the inner pages.
• You earn the respect of your peers in the literary industry by virtue of being an author who got a book deal from a traditional publisher. Everything about traditional publishing emanates prestige and luxury. The traditional publishing experience offers the writers a sense of accomplishment. They are held in high regard for getting accepted by a traditional publishing house, especially if it's one of the big 5 publishers.
• You get an advance for signing the publishing deal. The advance is a big chunk of money as compared to monthly royalties.
• In traditional publishing, you do not just sign a deal to make your products available for the people; you also get someone to handle the marketing and promotion of your book.
Cons:
• The biggest con of the traditional publishing route is that the writers are no longer the legal owners of their intellectual property. Signing a book publishing deal means giving up your rights to the very book that you wrote yourself. So you are no longer the legal owner of your book. All the books published by a traditional publisher are the property of the publisher.
• The second point is attached to the first one. Since the writers are giving up their ownership rights, they no longer have a say in the decisions that shape the book either. They are sometimes involved in the major steps like cover design and other decisions, but they have less authority over the decisions.
• Making it big via the traditional publishing method is a long shot. Some people even believe that it's only a matter of luck. In self-publishing, you will eventually make it anyway if you are writing good books and have a unique idea to offer in the market. Self-published authors have a comparatively more linear ladder to climb in terms of success in their work.
• It is difficult to land a traditional publishing deal. Especially when it comes to book publishing in narrow niches and subjects, you won't get your book published easily. You will have to work with a literary agent who understands your niche and has the capability to find the right publisher that will publish your book. This issue arises in non-fiction very frequently.
Steps in the Publishing Process
For all the pros mentioned above, if you're willing to choose the traditional path as your publishing option, read the guide below to get your book published smoothly.
Find a Literary Agent
The first step of the process is to find a person the publisher will entertain. This person will handle your book publishing troubles. In the literary world, these people are called literary agents. But what is a literary agent, and what do they do?
What's a Literary Agent?
To connect to the traditional publishers, you need a literary agent. Literary agents work as a bridge between you and the publisher. The agent you sign a deal with will hold your hand and walk you through the whole process of publishing. In fact, most of the work they'll handle will remain a mystery to you. Agents have experience in getting books published. Their methods are effective and streamlined. They will pitch your manuscript to several publishers, negotiate the best deal you can possibly get on your behalf, and take care of all the other operations in signing a deal with the publisher.
Make a list of literary agents that are open to signing new clients and work in the category of your book. If your book is a science fiction novel, most agents will be willing to work with you. If it's a non-fiction book, then that's another case.
You can find practically countless agents on the internet in your region. Make a list of the most suitable agents you can find to pitch your book idea to.
Write a Query Letter
Now that you have a list of agents to work with, the next step is to initiate communication with them. The formal way to engage a literary agent is to write a query letter.
A query letter is your introduction to the agent. It tells the agent who you are and a rough idea of what your book is about. Not all writers are famous published authors who are recognized by their names. So the agents need an introduction to know who you are. That purpose is fulfilled by the query letter.
Draw Up a Synopsis
The query letter is brief and only meant to initiate your contact with the agent formally. In order to really communicate to the agent what your book is about, you need to draw up a synopsis. A synopsis is a summary of what your book is about, how it is structured, its themes, topic, and other basic components. The agent reads the synopsis to judge if the book is going to be commercially successful or not. They don't have to read the whole manuscript to make that call.
Submissions
After preparing the query letter and synopsis, all there's left is to send them to the agent along with the first few chapters of the book. Since we're assuming that you've finished writing the manuscript, you will have the first two or three chapters written, edited, and ready to be submitted.
Send the query letter, synopsis, and two or three chapters to your list of selected agents, and wait. If you get a response within a couple of months, then congratulations. If you don't, then it usually means that your book did not get accepted. Do not be discouraged by rejection.
Handling Rejection
Go back to the manuscript and edit it vigorously. Read other books in your competition, and see what they're doing differently. Review every chapter, every paragraph, and every line, and try to carve out the best from it. Research and add completely new ideas to your book if necessary. Know that the first proposal in any industry rarely gets accepted. So don't lose hope and give up. Hiring a professional editor to perfect your manuscript is advisable if you didn't do it before. All of this is part of the process of how to get a book published. It does not mean ultimate failure at all. It just means that your book publishing journey will be a little longer than expected.
The process is a little different for non-fiction and other niches that don't have a wide reader base. For non-fiction books, the author normally sends a proposal to the publisher before they write the manuscript since it involves hectic amounts of research work and literature review. It would be an enormous waste of time and energy if an author ends up writing the whole manuscript only to get rejected by the agents and the publishers.
However, for books on very specific topics, authors normally don't engage with agents anyway. Agents like to work on books that have an established audience, so there is less risk of failure.
Work with Someone who Understands Your Market
If you are working in a narrow niche, you aren't likely to find an agent who will be willing to work with you. Literary agents get hundreds of submissions every month. News flash, very few of them make it to publication. They work on books they can bet their money on because they don't charge a fee upfront. They work on commission. So they wouldn't want to put in the work on a book they don't think will make them any money.
If your book does not belong to a broad genre or category, then your best bet is to self-publish your book. Although very possible, landing a book deal by directly submitting your book proposal to a traditional publisher has very slim chances of success. But that is the only option you have, a price to pay for belonging to a small niche.
That brings us to the important point of this topic, don't waste time finding an agent for specialized pieces of work. If all you need is some support and assistance in the operations, reach out to some of the other writers in your niche. Small communities are usually tightly knit and willing to help each other to grow. Use the internet and social media to your advantage. But don't get stuck running after the wrong people for your needs.
Conclusion
With that, we've covered all there is to know about getting a book published. We hope this guide helps you on your publication journey.